About the benefits of the ingredients
SERVINGS: 2
If you're feeling like something sweet and bright, look no further than this Carrot Apple Coconut smoothie! The combination of carrots, an orange, and apples is fantastic for the immune system as well as skin. Goji berries provide a burst of amino acids, zinc, and even a bit of protein. The apple's fiber, and protein and healthy fat from shredded coconut will make you feel as refreshed as spending a full day at your favorite spa.
Most of the benefits of Carrots can be attributed to their beta carotene and fiber content. This root vegetable is also a good source of antioxidant agents. Furthermore, carrots are rich in vitamin A, Vitamin C, Vitamin K, vitamin B8, pantothenic acid, folate, potassium, iron, copper, and manganese.
Apples are extremely rich in important antioxidants, flavanoids, and dietary fiber. The phytonutrients and antioxidants in apples may help reduce the risk of developing cancer, hypertension, diabetes, and heart disease.
Oranges have so many benefits and I consider them a Powerfood. They have a wealth of nutrients including vitamin C, vitamin A precursors, calcium, potassium, and pectin. No wonder when you were kid you parents kept pushing you to have your orange or orange juice in the morning.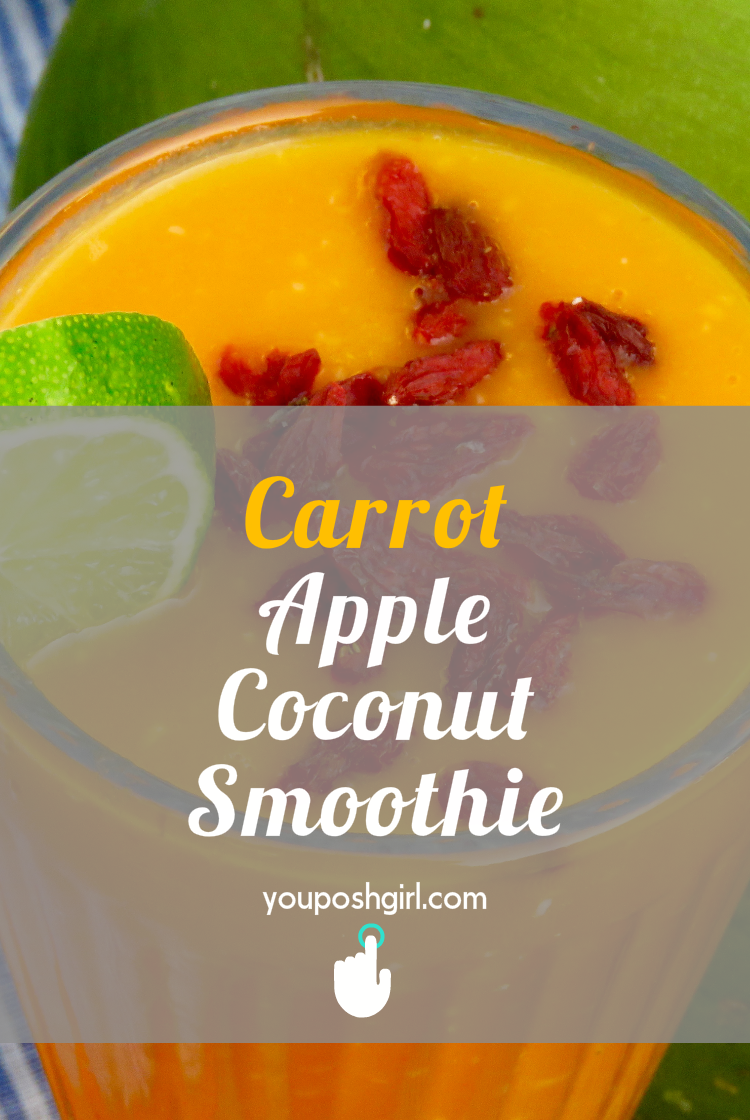 Place the pomegranate arils (seeds), shredded coconut and coconut water in a blender and puree. Save some pomegranate arils for garnish. When done blending, strain in a fine mesh sieve or cheesecloth, and then add the juice back into the blender. 
Add the rest of the ingredients, and blend until you reach a smoothie consistency.
Pour the smoothie in your favorite glass and add the a couple of pomegranate arils on top to garnish.