About the benefits of the ingredients
SERVINGS: 2
This Pomegranate Papaya Smoothie is a combination of three fruits with a results of a refreshing and delightful smoothie, to be consumed during a hot hot hot day.
Papaya is an excellent source of vitamin A (in the form of carotenoids) and vitamin C. It is a very good source of folate. In addition, it is a good source of dietary fiber, magnesium, potassium, copper, andvitamin K.
Bananas are a very good source of vitamin B6, vitamin C, and potassium. Bananas are further a good source of manganese, dietary fiber, biotin, and copper.  Copper is an interesting mineral and we want to include this time some additional information about copper, because normally you don't hear much about its health benefits. Copper is a key mineral in many different body systems. It is central to building strong tissue, maintaining blood volume, and producing energy in your cells. According to www.whfoods.com; "for all its critical importance, you don't have much copper in your body—barely more than the amount found in a single penny. And those pennies in your pocket are only 2.5% copper by weight."
Pomegranate fruit is one of the most popular, nutritionally rich fruit with unique flavor, taste, and heath promoting characteristics. Nutritionists recommend pomegranate in the diet for weight reduction and cholesterol controlling programs. Regular inclusion of fruits in the diet boosts immunity, improves circulation, and offers protection from cancers.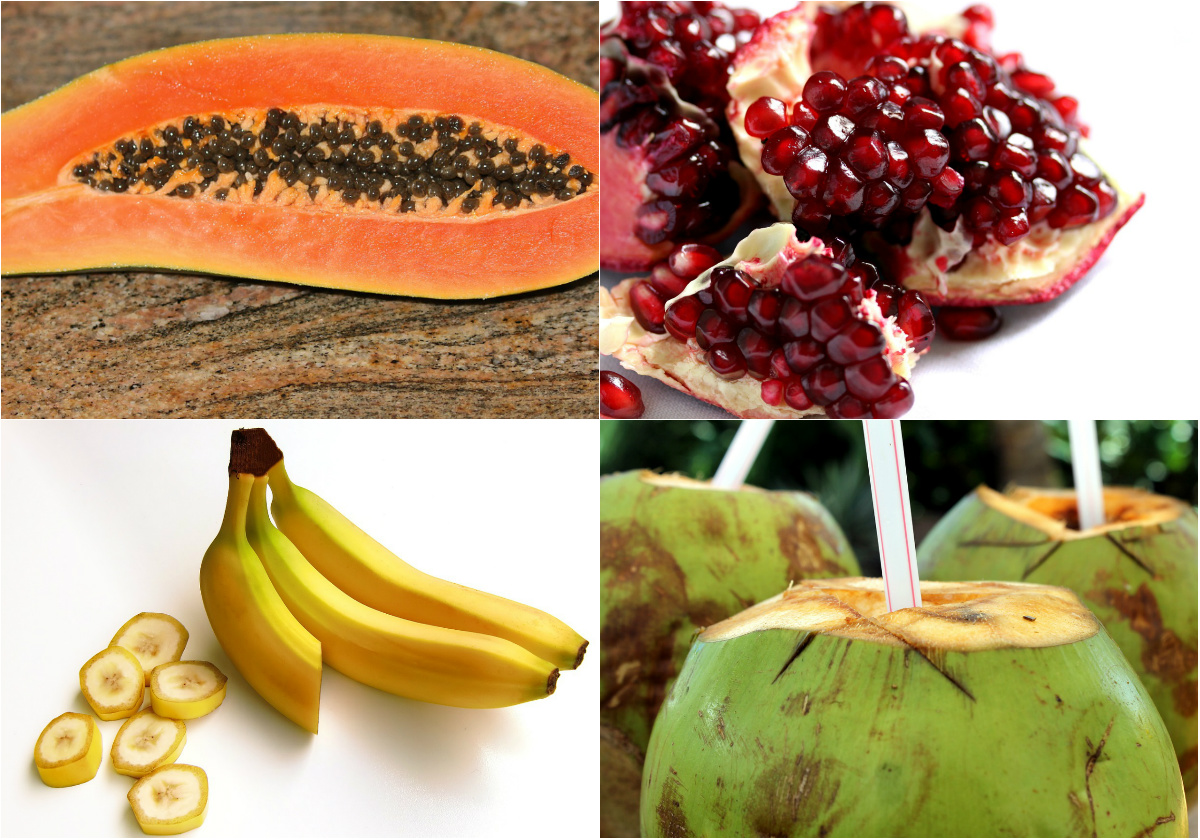 Place the pomegranate arils (seeds), shredded coconut and coconut water in a blender and puree. Save some pomegranate arils for garnish. When done blending, strain in a fine mesh sieve or cheesecloth, and then add the juice back into the blender. 
Add the rest of the ingredients, and blend until you reach a smoothie consistency.
Pour the smoothie in your favorite glass and add the a couple of pomegranate arils on top to garnish.