Black Friday is coming...
SheIn.com Countdown to Black Friday has started for this year's biggest shopping event. Don't miss out on any offers. It all starts right here, right now!!
Promotion running up to Monday November 14, 2016.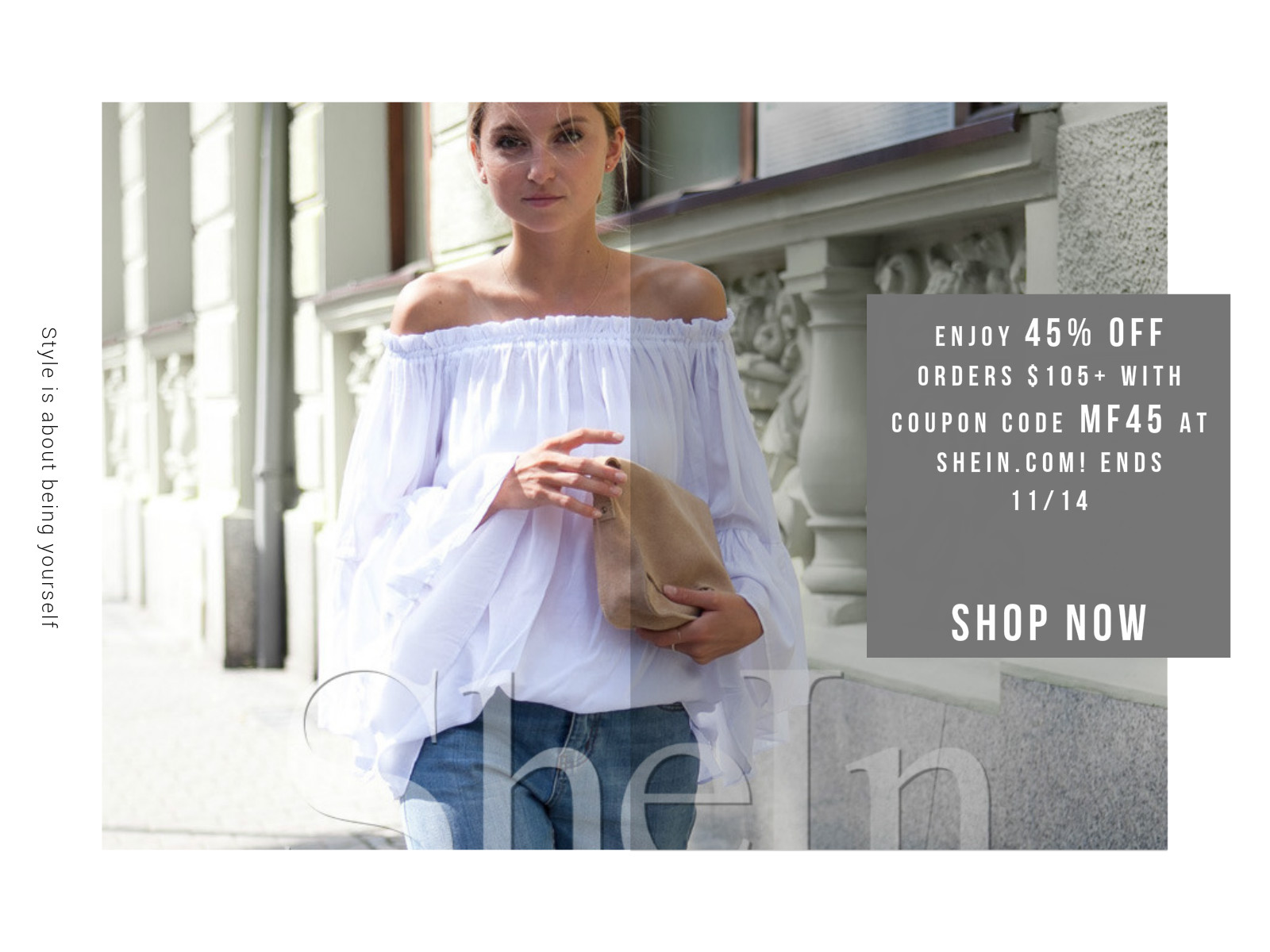 Free shipping, huge discounts and more. Don't miss out on this great opportunity.
If you need a guide on how to buy clothes online please check the following two posts: Tips & Tricks How to Buy Clothes Online Part 1, Part 2
45% off orders $105+ with Coupon Code MF45
40% off orders $55+ with Coupon Code MF40
Party Time Sale! Items up to 85% off
Classic Favorites Sale - All Items starting at $6.89
Fashion is about dressing according to what's fashionable. Style is more about being yourself.

Oscar de la Renta